The Team
Marcos Cid, DDS MS
Born in Madrid, Spain, Dr. Marcos Cid came to the United States as a child with his family. Dr. Cid graduated from West Virginia University School of Dentistry in 2000 with his DDS degree. He went on to complete a residency in Prosthodontics at West Virginia University School of Dentistry and received his Master of Science in Prosthodontics for his thesis, "Linear expansion of dental stone after its final set and beyond two hours." Dr. Cid continued his education at Columbia University School of Dental and Oral Surgery in New York City and the Bronx VAMC doing a fellowship in Maxillofacial Prosthetics. For this he was awarded the Joseph Baron award for one outstanding Maxillofacial Prosthetics fellow at the 2004 general session for the American Academy of Maxillofacial Prosthetics in Ottawa, Canada. Dr. Cid has been clinically treating patients in a hospital setting as well as private practice for thirteen years.
Aside from Dentistry being his passion, Dr. Cid enjoys spending time with his family here in West Michigan. He is very passionate about soccer and has been playing since he was a kid. In the winter, Dr. Cid enjoys snowboarding every chance he gets. Sports are a big part of his life as well as music and the arts. He loves going to art museums. He loves traveling and seeing new places as well as meeting new people. He loves jogging everyday of his life that it is possible. Dr. Cid loves the study of languages. He is native in English and Spanish and fluent in French and Portuguese.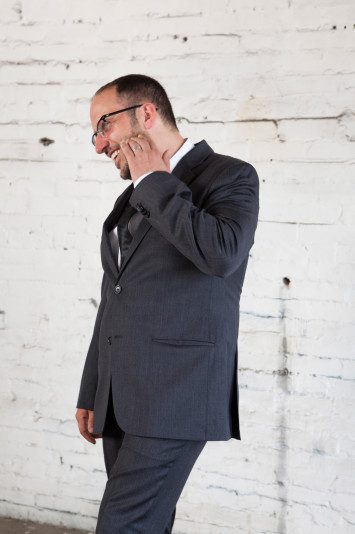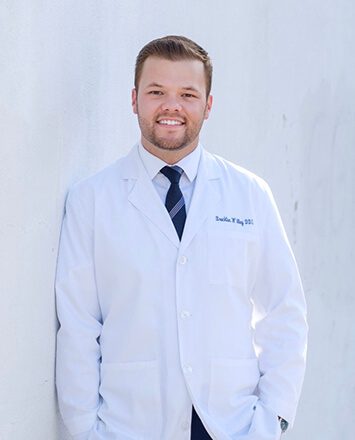 Brockton Willey, DDS
Dr. Brockton Willey's passion for dentistry began early on as a dental lab technician and a dental assistant before attending dental school. He progressed as an assistant for Facial Cosmetic and Oral Surgery. After earning his undergraduate degree at Andrews University in Berrien Springs Michigan, Dr. Willey received his Doctorate of Dental Surgery from Loma Linda University School of Dentistry in Southern California.
Following graduation, Dr. Willey joined the dental team at Maple Shade Dental Group in Illinois providing general and cosmetic dentistry. While treating patients Dr. Willey recognized the debilitating disease of Sleep Apnea and continued his education in Dental Sleep Medicine receiving his Diplomate credentials with the American Sleep and Breathing Academy (ASBA). Dr. Willey has provided treatment for hundreds of patients suffering from Obstructive Sleep Apnea and Temporal Mandibular Pain Disorder (TMD).
Dr. Willey is married to Brooke, a native of Michigan and his high school sweetheart. They enjoy spending time with family and friends, being outdoors, snow skiing, hiking, and golfing.